Hotel Information
If you are travelling into Washington for the Dragon Boat Races, we have set up room blocks at the Holiday Inn Express in Williamston.  This is about a 25 minute drive into Washington.  Room rates are $119.99 plus tax with Dragon Boat Race group.  Additionally, there are three Hampton Inn locations in Washington, Greenville, and Williamston.  If you have any questions, please email Matt at matt@soundrivers.org.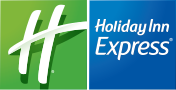 Williamston, North Carolina
1071 Cantle Court
252-799-0100
Washington, NC                                                           Greenville, NC                                                          Williamston, NC               2085 W 15th St.                                                          305 SW Greenville Blvd.                                             1099 Hampton Ct.            252-940-4556                                                             252-355-7400                                                           252-809-1100            Reserve Now                                                                Reserve Now                                                            Reserve Now
This year will be the biggest Washington NC Dragon Boat event yet. 32 teams will compete on the beautiful Washington NC waterfront. We will be providing information for all aspects of the event. Remember to register your team as soon as possible! Check back here for 2016 updates and join our mailing list (sidebar) for additional information.
Please click on the links below to get more information about our 2016 Dragon Boat event!
Hot Sheet 2016 – The hot sheet is everything you need to know about race day. Coming Soon!
Schedule of Events – Our 2016 Schedule is on the way.
Practice Schedule – Select the best time for your team to schedule when you register and pay your team fees.
Lodging Information – Coming Soon!
Organizing Partners